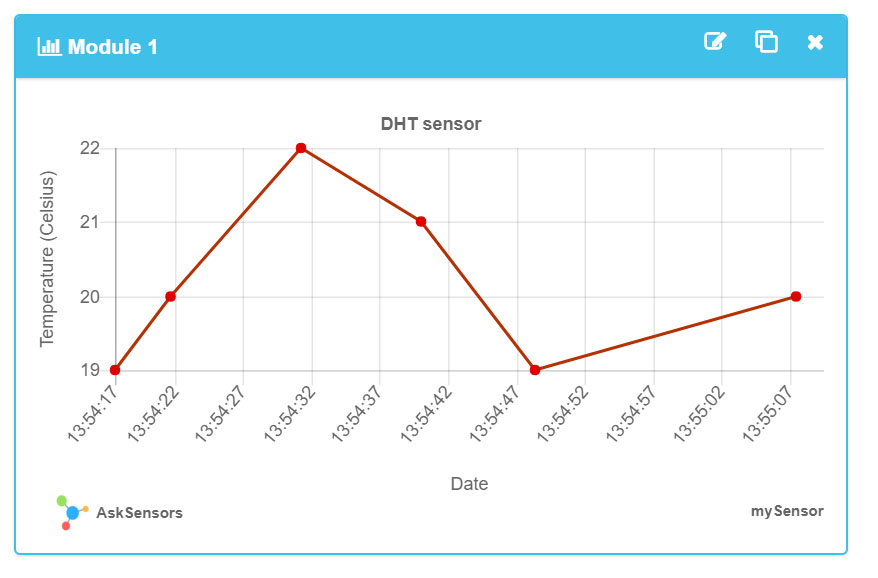 User friendly & Easy-to-use Software
Communication with sensors made simpler, while allowing you to focus on data analytics and boost your business growth.
---
Internet of Things is increasing in importance and really making a step-change improvement in the way we interact with real life.
We built AskSensors, an IoT platform designed to be the easiest application on the market. You can connect your sensors easily, manage connected devices in real time and analyze the acquired data over the cloud.
---
AskSensors Features
IoT devices
Connect easily your IoT devices, networkable microcontrollers, sensors and gateways to the Internet of Things cloud.
Real-time Data
Acquire your connected objects status and sensory data in real-time. REST APIs are provided to communicate with your networked devices.
Data Analytics
Understand your IoT data, improve business operations, reduce maintenance costs and avoid equipment failures through IoT analytics.
Arduino, ESP8266 or RaspberryPi
You can connect them easily to askSensors! Learn More...
A Quick guide to start your first application with AskSensors