From this tutorial, begins a series on how to get started with askSensors, This will start right from creating account and setting sensors, then collecting and visualizing data. So let's get Started!
STEP 1: WHAT IS ASKSENSORS ?
AskSensors is an IoT platform designed to be the easiest application on the market, allowing users to connect, visualize and analyze their sensors data over the cloud. In this tutorial, we'll be learning the basics you need to get started with askSensors, starting from creating account to visualizing data in graphs.
STEP 2: CREATE ACCOUNT
Create your new askSensors account in few seconds. All you need is to fill your username and a valid email. You will receive an email immediately containing your password and instructions to sign in.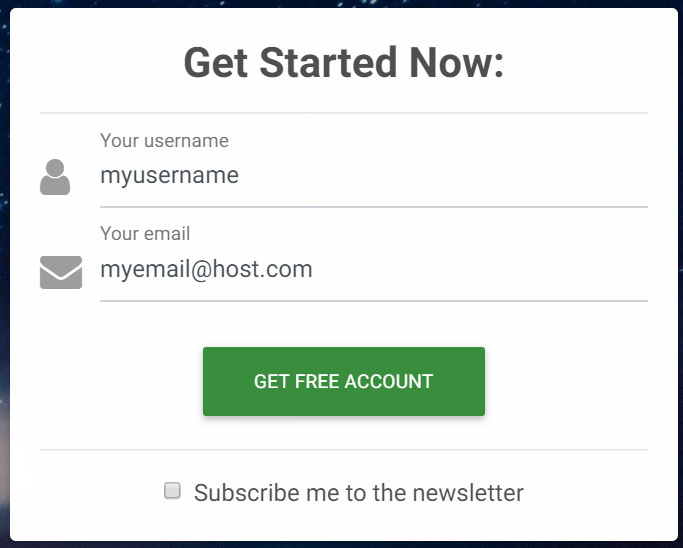 STEP 3: CREATE NEW SENSOR
1 - Click on 'New Sensor'. Each sensor gives you one communication channel and up to 4 modules.
Example of application: an IoT sensor incorporating a networked arduino taking measurements from 4 modules (temperature, humidity, light and power consumption).

2 - Fill your sensor name and description.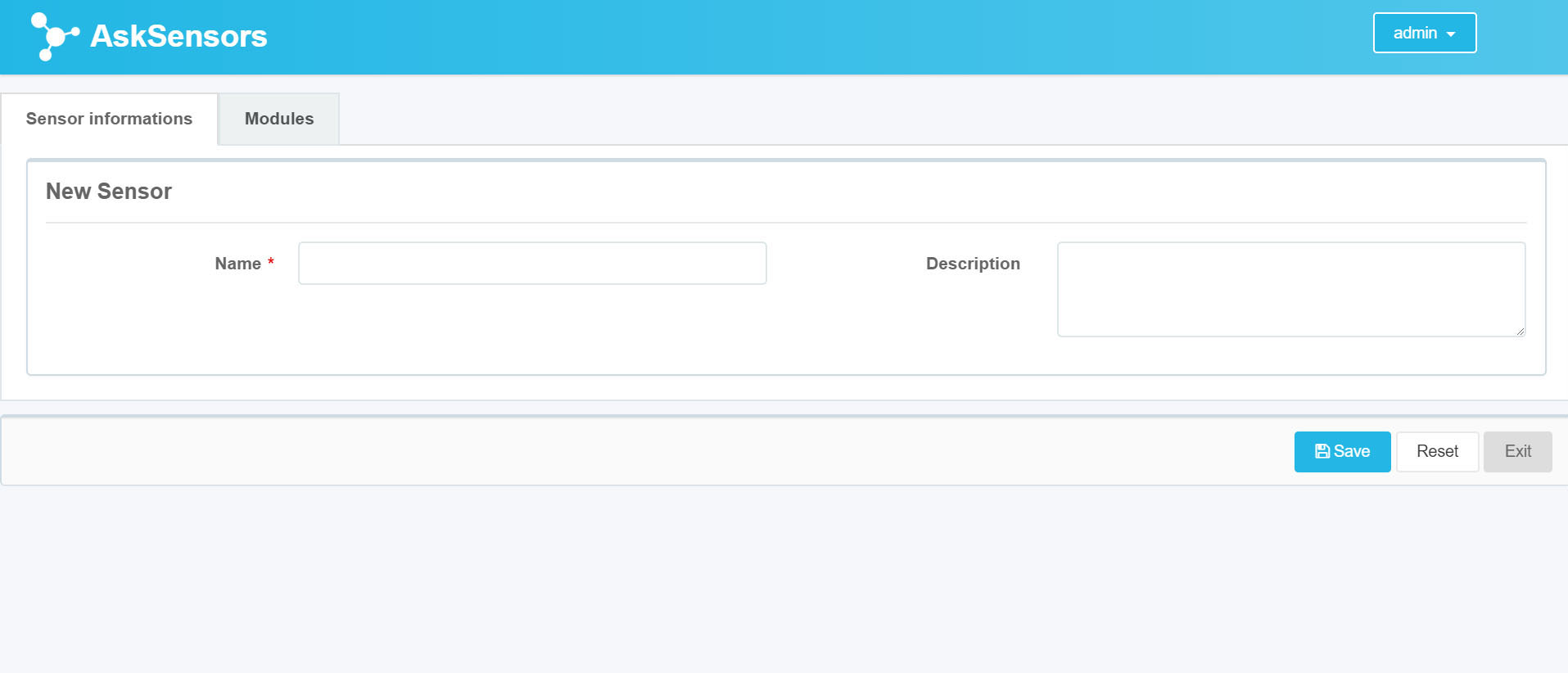 3 - Click on 'Modules' tab, and add a sensor module by clicking on the button 'Add'. By default, the description is empty, click on 'Edit' if you need to change.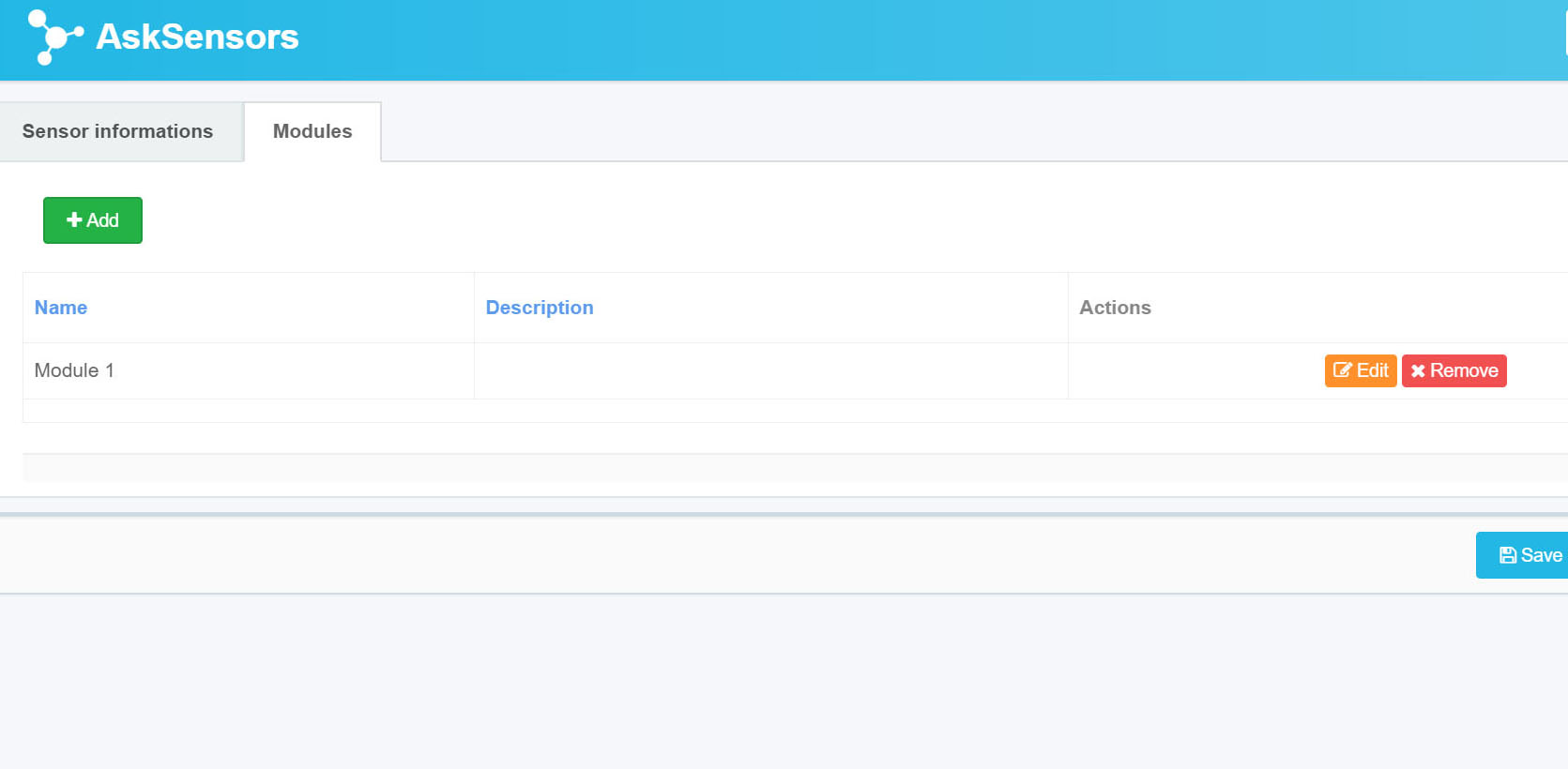 4. Click on 'Save', you will get the sensor informations:
Sensor Name (on the top): The sensor name you have entered.
Sensor ID: a unique sensor ID.
Author: the sensor author.
API Key In: a unique code you will need to write data to this sensor.
API Key Out: a unique code you will need to read data from this sensor.
Created: date of creation
Updated: date of last update
Description: The Sensor description you have entered.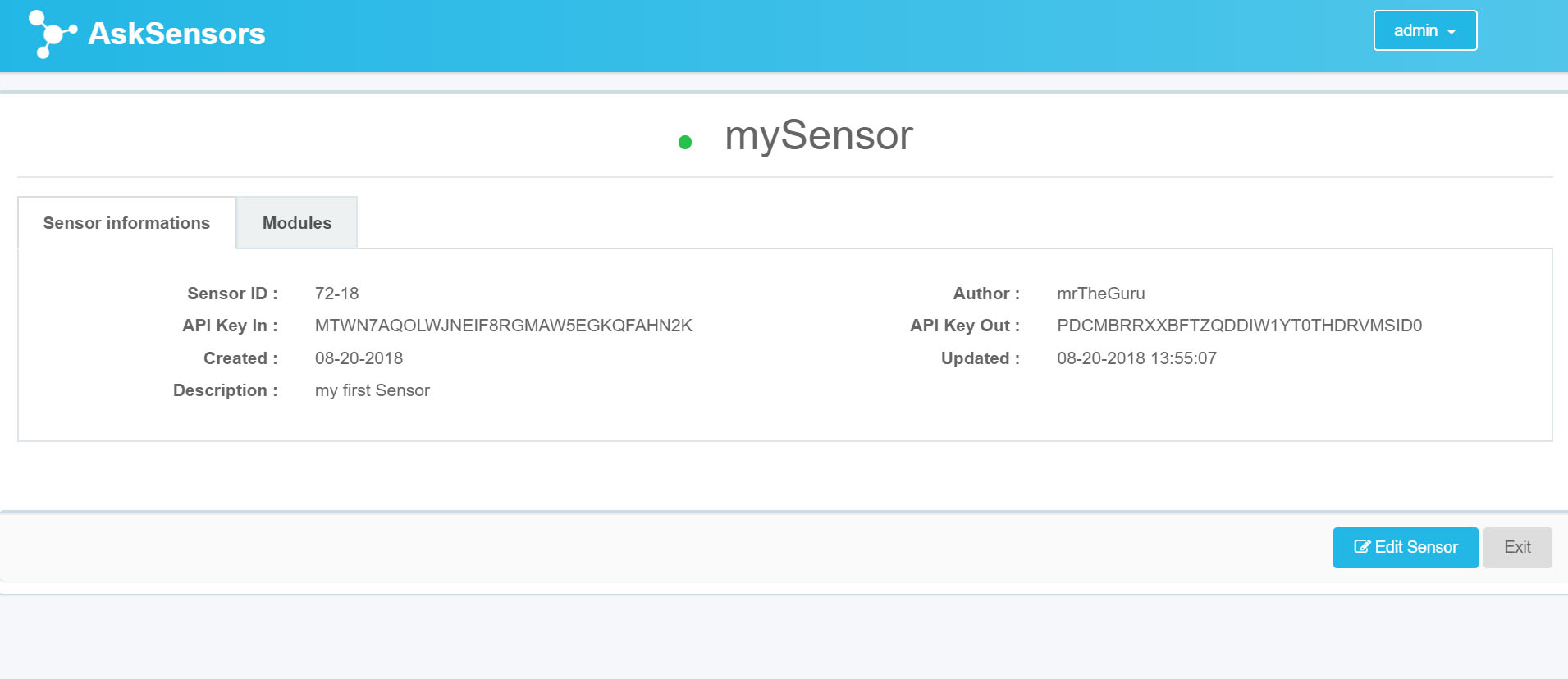 5.'Edit Sensor' allows you to modify your sensor data, add new modules and generate different Api Keys.
STEP 4: SEND DATA TO SENSOR
An easy way to test communication with your sensor is the HTTPS GET REQUEST using the browser.
1 - build the sensor URL in this format:
https://asksensors.com/api.asksensors/write/apiKeyIn?module1=value1&module2=value2&module3=value3&module4=value4

Api Key In: Is the sensor Api Key In.
value1,...valuen: Is the value of sensor modules.
2 - Use the right Api Key In you got after creation of your sensor, and dummy values for the sensor modules(one module in our case).
Example : https://asksensors.com/api.asksensors/write/MTWN7AQOLWJNEIF8RGMAW5EGKQFAHN2K?module1=10

3 - Open a browser and copy paste the URL you have built before. As a response you get the number of modules updated successfully.

STEP 5: VISUALIZE DATA
1 - Go to the tab named 'Modules' in your sensor page.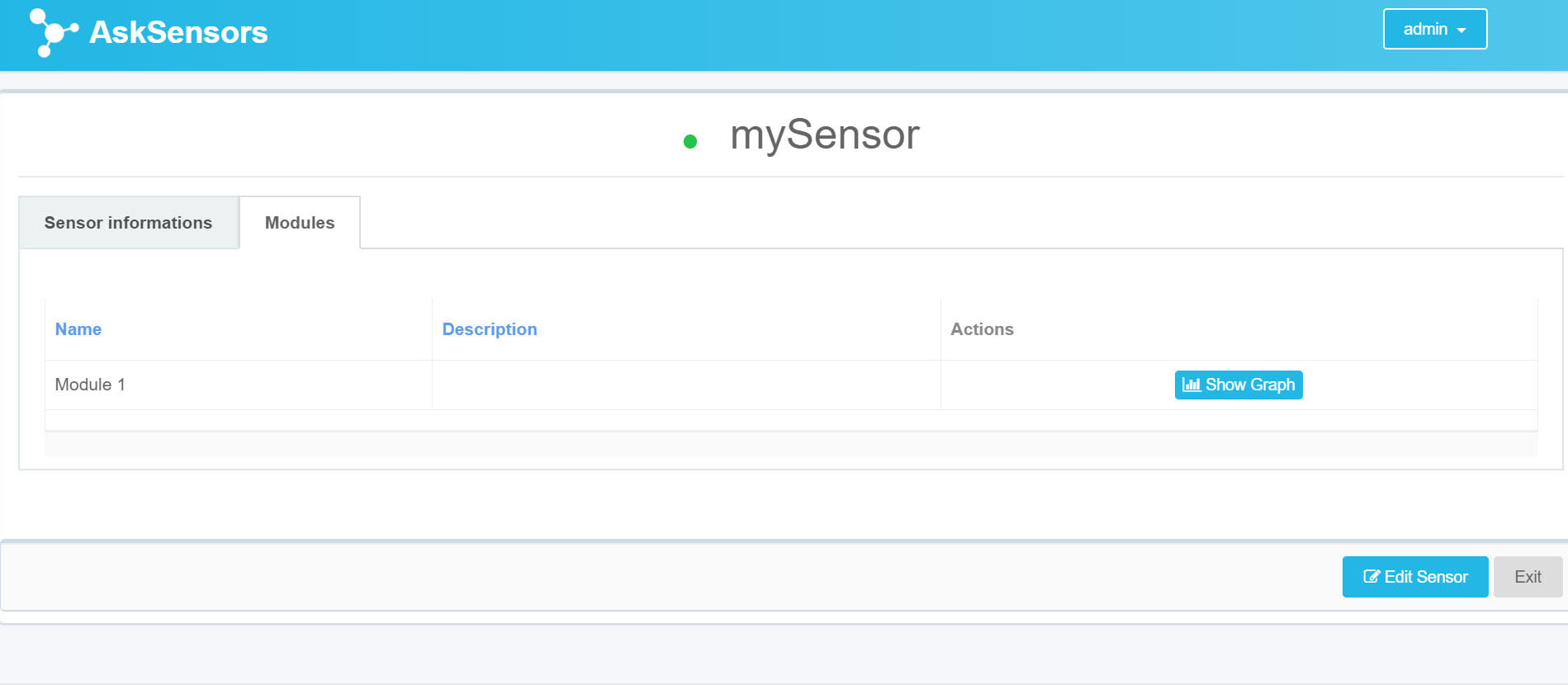 2 - Click on 'Show Graph'. You will get a graph showing automatically the data you sent to this module.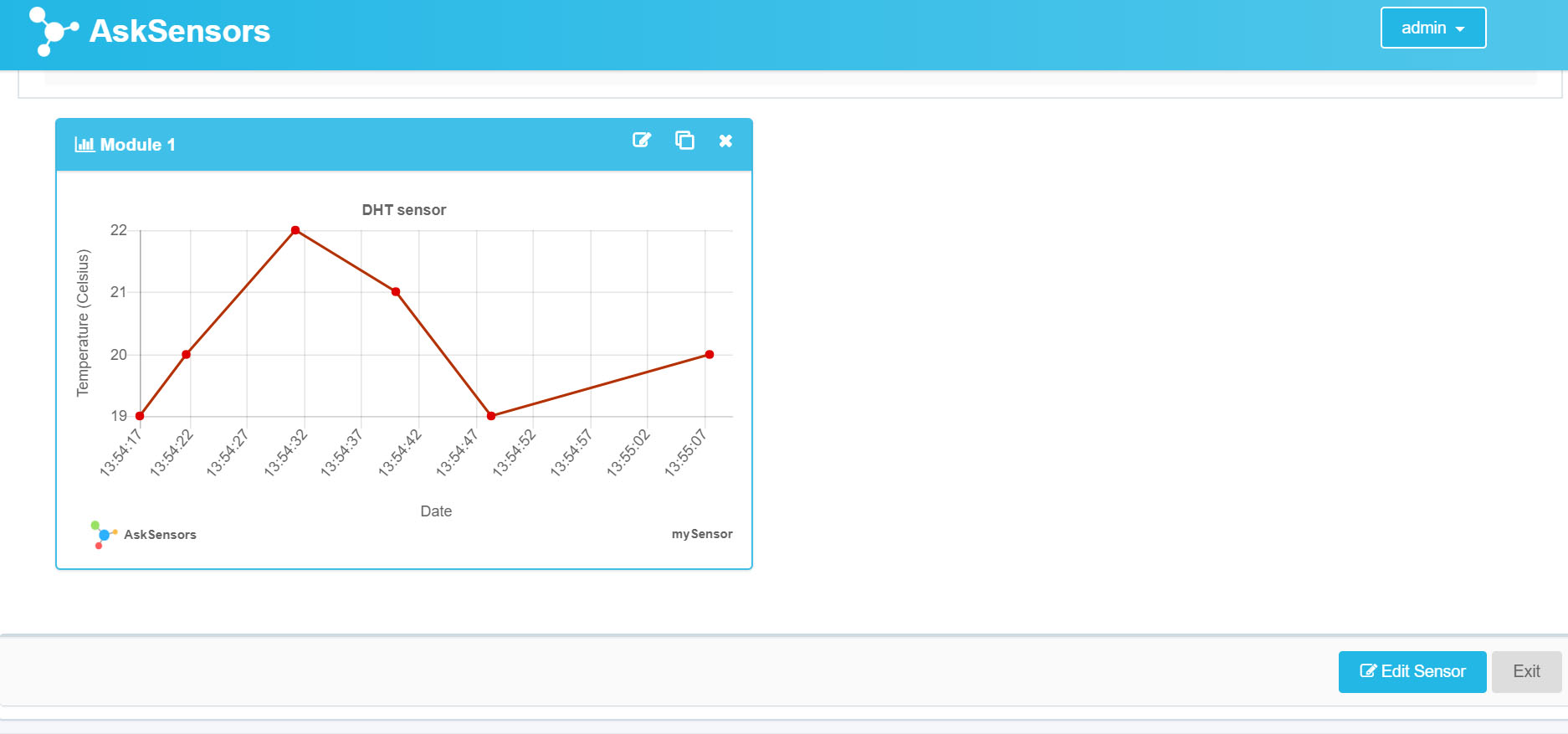 STEP 5: DONE!
Congratulations! you have successfully created an askSensors account, set a new sensor and communicated data to. You have also visualized the collected data in graphs. A tutorial demonstrating how to connect an ESP 8266 to askSensors is available here.